Discover more from The Rhubarb Society
A curation of things that intrigue and inspire me. Powered by art, film, fashion, and nostalgia.
Over 9,000 subscribers
Vol.2 - Moving, Midnights, and Monarchies 👑
And I couldn't tell you which one has been more stressful...
Happy Sunday! Before you begin this newsletter, may I suggest listening to my slow Sunday mornings playlist to accompany AND enhance your reading experience :)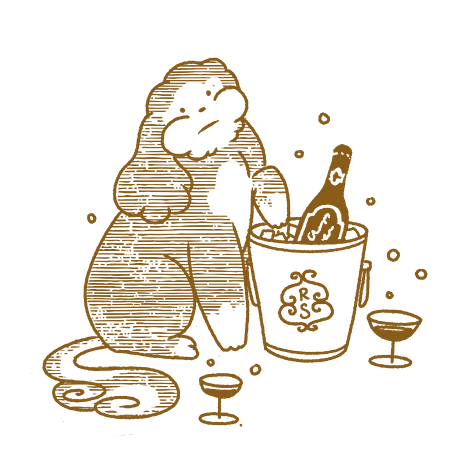 I'm pleased to tell you that I'm writing this week's intro from the sitting room in our new flat. After a few painful months of commuting, estate agents and best and final bidding wars for the privilege of overpaying a landlord, we have finally returned to London. Whilst the aches and pains of moving never get any better, I'm a silver-lining sort of person, and in particular, this silver lining includes being able to spend time and money redecorating a new home. I've been spending a lot of time on my 'interior' Pinterest board and, even more time scouring the internet for the best home-related items to spend my money on, but more on that later. In recent weeks, we've had two pop culture behemoths enter our atmosphere. The first being Midnights by Taylor Swift (DUH), and the second being Season 5 of The Crown. What a time to be alive…and on that note, let's get into Volume 2!
MUSIC
Is Midnights giving Sweet Nothing…?
I know the Midnights album is a lengthy and controversial topic, but it would be wrong not to give it a dedicated section in this newsletter. I thought of different ways to approach this without A) making this whole newsletter Swiftie central and B) making some of you annoyed this early on a Sunday morning. I find with Taylor albums (except for Folklore), upon first listen, I think I hate most of the songs, and then after listening to it at least ten times, I'm in love with at least 90% of the album. When I first heard Midnights, it genuinely gave me Sweet Nothing. I liked a total of 3 songs and was really frustrated by how long it took me to warm to it. It's been two weeks, and whilst it's not my favourite album, it's finally grown on me. To cause drama, I've decided to rank the album songs from best to worst (separated by banger or skippable and with minimal annotations). Feel free to fight it out in the comments.
The official Midnights (3am edition) ranking…
CERTIFIED BANGERS
You're On Your Own, Kid (that bridge? the storytelling? the deep-rooted trauma that resurfaces when I listen to it? top-notch, no notes)

Anti-Hero (this was so close to being no.1, but I still find it weird to sing 'sexy baby' out loud, so it got marked down for that. However, it remains a certified banger because it's catchy and clever and Henry now walks around singing 'I'm the problem, it's me,' which I enjoy)

Snow On The Beach…maybe featuring Lana Del Rey; who knows (this gives me Gold Rush vibes because I can imagine myself pacing the length of a beach in cashmere, contemplating life…I love the film scene energy, and I credit Lana for that)

Bejeweled (this one grew on me and only recently entered the banger category, and that's probably because it's trending sound on TikTok, but who cares, it still BANGS)

Karma (sWeEeT LiiIkE hoOneYy)

Sweet Nothing (the closest song to Folklore for me, which gives me the warm fuzzies, and on top of that, it gives me the same film scene energy as Snow on The Beach)

Lavender Haze (I'm not big on Jack Antonoff, but when he gets it right, he gets it right, and this is right)

The Great War (another last-minute addition to the banger category purely for the bridge and the lyrical storytelling)

Would've, Could've, Should've (this started in the skippable pile, but after listening to it as I was writing about it, I realised that screaming along to the outro and the bridge is free therapy)

---

SKIPPABLE

High Infidelity (at the top of the skippable pile purely because April 29th is my birthday)

Midnight Rain (Jack Antonoff must be stopped)

Mastermind (I appreciate the honesty and dedication, but I'm still skipping this one)

Maroon (this and the following two are perfectly agreeable, which in this case isn't a compliment)

Labyrinth (see above)

Glitch (see above)

Paris (the lyrics feel a little…lazy…)

Question…? (in all honesty, this song makes me feel depressed, and I can't put my finger on why which annoys me, so that's why it's so low on this list)

Bigger Than The Whole Sky (thank you, next)

Vigilante Shit (all of the worst bits of the Reputation album went into making this song…it's giving 'she boobed, boobily into the room with her boobs, woman written by a man', energy.

Dear Reader (I don't think I've ever listened to this song the whole way through because I actually can't get through it, sorry)

HOME
Moving house is one way to figure out your priorities. In my case, this involved having my Freddie's Flowers delivery arrive the day before we actually moved in and going to Columbia Road to buy plants before we even had plates. I let Henry deal with the dull admin side of moving house, mainly because I have no spacial awareness and don't know how to build furniture or read a floor plan, but primarily because it gives me the time and freedom to do the fun parts. It turns out we're missing quite a few vital pieces of furniture (the TV is currently plonked on top of a big F&M hamper, which feels very on-brand) and whilst the long, painful process of finding forever pieces of furniture goes on in the background; I can focus on sourcing the more *decorative* pieces. I've been compiling a 'New Home' list on Amazon with the more practical pieces I've been purchasing. It may be slightly boring, but the shower caddy has been a lifesaver…I also didn't know badly I needed an 8L Brita filter, but here we are. Whilst 'practical' might be necessary, it's not particularly fun (unless you're a Capricorn, so shoutout to the Caps reading this). So let's crack on to the more exciting pieces that are a mixture of 'if money were no object' and 'I will eventually buy this because I'm terrible with money'.
FILM CLUB
The return of the People's Princess…not Rhubarb, not Diana, but Lindsay Lohan
Okay, I'm only half joking with this subheading. In all honesty, I wanted to dedicate this whole section to season 5 of The Crown but, admittedly, I'm really excited about the Lindsay Lohan Renaissance and the fact that she's marked her return with the cheesiest Christmas film known to man, so it felt right to include her (but more on that later). Let's begin with The Crown. As I'm writing this, I'm only six episodes in, but I will tell you with my whole chest that this is my least favourite season. The casting feels off (bar Elizabeth Debicki, thank god someone pitched her), the attention to detail seems spotty and the accents??? I miss the plummy-ness that Matt Smith, Vanessa Kirby and Claire Foy nailed in the earlier seasons and I'm just going to assume the dialect coach was tied up with Spencer when they started filming this season. So far, the acting and the writing feels watered down, and I wonder if this is a conscious effort from the writers and producers due to the fact this season is too close to home, timewise. So far, the only interesting episode has been episode 3, which focused on Sydney Johnson and the Al-Fayed's. I'm not mad about seeing Dominic West and his handsome face in the episodes, though I am surprised that, as an old Etonian, he still can't nail Prince Charles's voice. Anyway, seeing as S5 is currently remarkably dull, I'm going to focus on a more exciting topic: Princess Diana and her style. Whilst looking up pictures of her on Pinterest for some style inspo, I thought I would share some pieces I think are worth buying.
---
Obviously, we have to start with the infamous Black Sheep Jumper from Warm and Wonderful. Even though it's a relaxed fit, I prefer mine in size Medium as my Small one feels snug. You also can't forget the iconic 'I'm A Luxury' jumper by Gyles & George. I'm personally a big fan of Diana's jeans and blazer era, and I love how she varied this core look by dressing it up or down. White jeans were a Diana staple, and I love these straight-legged ones from GAP. You also can't go wrong with a pair of Slim-Straight Levi's in a light wash (these are on sale!). Pair it with a turtleneck from Uniqlo or perhaps a vintage sweatshirt from Etsy for a more laid-back look. Rowing Blazers have a beautiful range of Diana Jackets if you're feeling flush. More affordable (but better quality than Zara) options are the Wool Blazers from COS. Pair with some Tod's Driving Shoes in a neutral colour or some ballet flats from French Sole (who are currently having a sale!). 1
---
ALL HAIL THE LINAISSANCE. Falling for Christmas is so bad; it's good. If you want to see lousy CGI, two lead actors who have less chemistry than I do with my tampon, and every Christmas RomCom trope in the book, this film is for you. Bonus points for Lindsay's OTT monochromatic outfits and her nod to Mean Girls with her acapella version of Jingle Bell Rock. Oh, and the other nod to Just My Luck, where she manages to blow up her potential love interest called Jake's washing machine (again) by using too much detergent. Let me give you a sample of some of the cliches they manage to cram into the first 20 minutes;
A spoilt heiress who wants to be known for more than being a spoilt heiress but does absolutely nothing to remedy it

Rich people eating caviar for breakfast

The unlikeable, idiot boyfriend (who happens to be British AND an influencer, LOL) that is very clearly never going to end up with the main character and whose only purpose is to be a terrible person

The unlikely love interest who is not only poor and a single parent, but also in a dire situation that only money (e.g. a rich love interest) can solve

The racially ambiguous daughter of the unlikely love interest…who makes a Christmas wish that doesn't come true…but then ultimately does come true

The protagonist and the unlikely love interest crossing paths and learning life-changing things from each other in less than a week
The top Letterboxd review for this film sums this film up nicely.
THE CLUB CORNER
a weekly feature in which I take recurring topics and questions from my DM's and try my best to answer them - on today's menu, we have;
'What are your London restaurant recommendations?'
I have a dedicated note in my phone (because I love a list) filled with restaurants I love and ones I'm dying to visit. However, I think that list in its entirety warrants a whole separate newsletter, and as this is The Club Corner, let's keep it snappy. I get variations of this question in my DMs and comments almost daily, so for ease, today's recommendations will be some of my recent favourites that are also Rhubarb friendly.
Maison Francois - affectionately known as 'Maison Flatbread' by my friends and me due to the fact that they have some of the best and most creative flatbreads going. We order the Moules Marinière flatbread every single time. I'm also a massive fan of the Onglet, the Pomme Purée, the Seasonal Greens with butter and the Tomato Salad. Save room for the desserts made by the in-house pastry chef that are wheeled over to you on a trolley. Also, ask for the bartender's recommendations for cocktails, as they make (and suggest) excellent ones. I personally always go for the grape margarita.
The Pelican - every pub should aspire to this level of cosy, creative and delicious. They focus on local produce and make absolutely everything from scratch. Although the menu does change fairly regularly, some of our current favourite dishes are the Mince on Toast, The Bavette, The Roasted Leeks and the Sausage Roll. If there is a group of you, share the Lobster Pie (it says it's for two, but it's HUGE) and pair it with some mash and some veggies. Perfect for a cosy lunch or a long boozy dinner with friends. If you fancy yourself a bit of a sommelier, ask for their *secret book*.
The Guinea Grill - sticking with the pub theme, we have the Guinea Grill, which is tucked down a side street in Mayfair. Most days of the week, you'll find your generic finance bro spilling out onto the road with a pint, but don't let that deter you. The Guinea are famous for its steaks. Sit upstairs in their cosy, white-clothed dining room and load up with as many sides as you can stomach to go with your beef because they are all magnificent. It also does a ridiculous Sunday Roast. Rhubarb even gets her own seat.
Cocoro Marylebone - behind this unassuming restaurant front down Marylebone lane, is delicious sushi and ramen place at a very reasonable price. Dogs are allowed downstairs (although do call to double-check first), where they have traditional sit-in Japanese tables with blinds to separate you from other guests. The sushi roll portions are huge for £10 (I love the spicy tuna and the crunchy yellowtail), as is the ramen at £13. The Tonkotsu ramen broth is out of this world, and the menu is vast, so you have plenty of options. The sake selection is also extensive.
And that's all from the second issue of The Rhubarb Society! To say thank you for all of your support, next week, I will be doing a giveaway crammed with luxury beauty products for paying subscribers of the society (just in time for Christmas). Currently, free subscribers will receive two newsletters each month and paid subscribers will have one every Sunday (as well as short podcasts, and access to the chat feature!). If you're keen to get ahead of next week's segment of 'The Club Corner', please feel free to leave your suggestions in the comments below, via email or in my DMs. If there's anyone you think would be an excellent fit for The Rhubarb Society, please do extend the invitation below.
1
Some of these links are affiliate links, but I wouldn't suggest these if I didn't love or own the brands and their products!